Fareeya, I need a beacon to the Vindicaar. Hey, what are those flying things? Unfortunately, it seems our research has reached an impasse. More like Kirin Snore. We have made many sacrifices. What I do, I do for Quel'Thalas. But I will not take up arms against heroes on either side.
| | |
| --- | --- |
| Nom: | ptr wow |
| Format: | Fichier D'archive |
| Système d'exploitation: | Windows, Mac, Android, iOS |
| Licence: | Usage Personnel Seulement |
| Taille: | 51.99 MBytes |
Mathias Shaw au Repos du Lion à Hurlevent. Together we can fight them! Silgryn told me of your courage during the campaign on Argus. I suppose I can forgive you for not being a fan of elves. But he will serve our cause well. Why do you fight your destiny, Windrunner?
Parmi les nombreuses nouveautés apportées sur les royaumes de test avec le patch 7. Ceux-ci sont en grande partie orientés sur les quatre premières futures races alliées et la façon dont elles rejoignent leurs factions respectives, à savoir les Draeneï sancteforge et les Elfes du Vide pour l'Alliance ainsi que les Taurens de Haut-Roc et les Sacrenuit pour la Horde. Vous pouvez retrouver tous ces nouveaux dialogues dataminés par le site Wowhead à la suite de cet article, ainsi qu'un résumé de toutes les informations.
It seems our victory on Argus was a hollow one. With his final blow, Sargeras has done much more than bury his blade in the heart of our world. I had hoped that after the war against the Legion, the people of Azeroth would build a new future together. But wpw the unity we forged has been shattered. As the life essence of Azeroth bleeds out, the leaders of the Alliance and Horde scramble to claim it as a resource.
Blades are drawn, and the tides of war are rising once again. But I will not take up arms against heroes on either side. Not after all we've been through. Instead, I will go otr Karazhan and confer with my old mentor, Medivh. Perhaps somewhere in his ancient texts lies the knowledge needed to heal this world.
I had best be going. Until next we meet Since returnin' from Argus, the cries o' Azeroth have been I don't know how ta fix this. Not sure anyone does. But we gotta keep tryin'. If we don't find a way ta heal Azeroth Alleria's eyes drift from the statue's cold stone visage down to the plaque engraved with her epitaph. It is unsettling to look upon these memorials to our passing. Sometimes I feel that I have already died twice.
Once when we were presumed lost on Draenor, and again when gripped by the shadow of the fallen naaru. Perhaps death is the true legacy of the Windrunners.
You hide it well Like no other, my love. You don't have to go. You don't have to see her.
Patch 7.3.5 (PTR) : dialogues dataminés [SPOILERS]
Each of you has a path to follow. If the Light wills that those paths intersect, they will. There's no need to force the hand of fate. It is time, Turalyon. I must see my homeland again with my own eyes Alleria soupire et fronce les sourcils. Ces statues à notre mémoire sont troublantes. Parfois, j'ai l'impression d'avoir déjà perdu deux fois la vie. La première, quand nous avons été portés disparus sow Draenor. La deuxième, quand les ténèbres du Naaru corrompu m'ont woe.
Astuce : créer rapidement un personnage prédéfini sur PTR – World of Warcraft –
Peut-être la mort est-elle le véritable héritage des Coursevent. Tu le caches bien Mieux que quiconque, mon amour. Rien ne t'oblige à partir. À aller la voir.
Chacune de vous suit son propre chemin. Si la Lumière veut qu'ils se croisent, il en sera ainsi. Inutile de forcer le destin. Il est temps, Turalyon. Je dois revoir la terre qui m'a vue naître We all have darkness inside us. It is no easy thing to face. From this day forth, you are Lightforged.
T'paartos is a bit But he will serve our cause well. Champion, it is time for us to return to Stormwind. Fareeya, spread the word. The Lightforged now fight for the Alliance. The Army of the Light is pledged to defend the Alliance.
I have fought beside these draenei in the Twisting Nether for a thousand years. You will find no soldiers who are more skilled, or more loyal. He is eager to have the Army of the Light fighting on the side of the Alliance.
Assemble our forces, captain, and I will make the announcement. Ah, this is excellent timing, champion. You can see firsthand what it means for a soldier to become Lightforged. It will be done, High King. Fareeya, I need a beacon to the Vindicaar.
Tier 3 Raid Transmog Sets
Victory on Argus was only possible because the heroes of Ptg fought side-by-side with the Army of the Light. Many of our bravest soldiers gave their lives for the cause. Those who remain would be proud to join the Alliance. Among our number are brave initiates about to undertake the arduous path of becoming Lightforged.
The strength of the Lightforged is most welcome in our ranks, High Exarch. Both these qualities will be needed in the days to come. I am eager for the Lightforged to join the Alliance.
Turalyon, bring our champion with you to the Vindicaar so that you may address your troops together. It may take time for these void elves to earn the trust of some in our ranks. But so long as they adhere to your teachings, they are welcome in the Alliance. You have my thanks.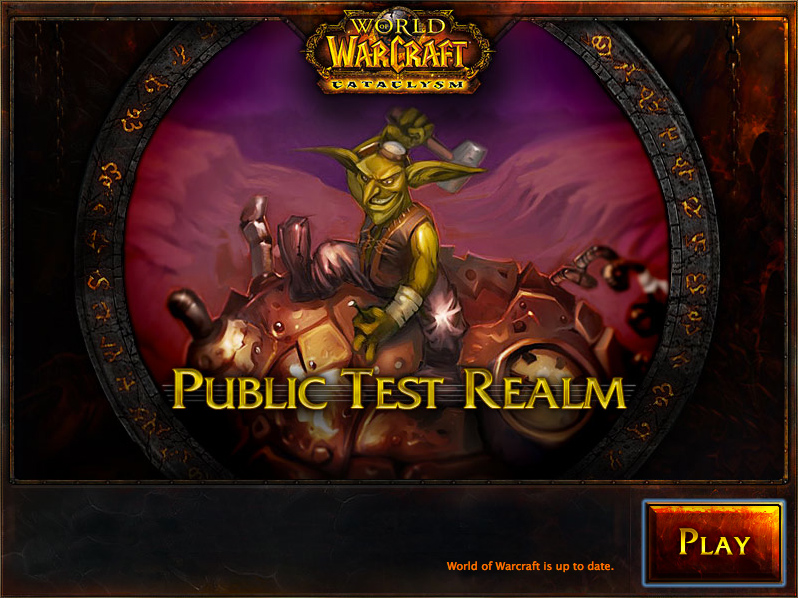 I am King Anduin Wrynn. As a new member of the Alliance, I wished to greet you personally. The Lightforged may be a recent addition ww our ranks, but I know the draenei well. I am confident you will embody the dedication and courage of the Army of the Light. The void elves may be a recent addition to our ranks, but Alleria Windrunner is one of our greatest heroes. Under her tutelage, the powers you wield will aid our cause. These are troubled times for Azeroth.
Patch (PTR) : dialogues dataminés [SPOILERS] – World of Warcraft –
In the days to come, you will face many trials Know that you are never alone against the darkness, for the Alliance stands with you. I look forward to hearing of your progress. Something tells me we will speak again soon. May the Light be with you always. Though you walk among the shadows, you are a beacon of hope to us all. Thank you for joining us, champion. These are dire times indeed. We all know the Alliance incurred heavy losses in the war against the Legion.
And even now, the world bleeds in the aftermath of Sargeras's final strike.
Meanwhile, the Horde musters its forces and arms for war. Their aggression must not go unanswered. Pt future depends on bringing other like-minded allies into the fold. I call upon those of you gathered here for your suggestions.
Thank you, High Exarch.